Sliding glass doors
A sliding glass door can open your home to more natural light and move into patio areas. This is one of the best ways to improve your interior / exterior square feet. With the latest technology and glass installations from our company, you can ensure that your glass door can help with temperature regulation, safety and home improvement.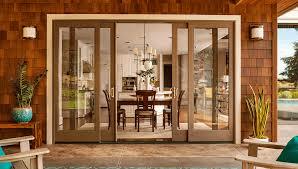 Pivot doors
This door style is a revolutionary and luxurious new look for your entry. These are a changing and modern alternative that can offer the same strength with greater elegance. We can help you with the process of mapping pivot-style doors for entrances, transitions in your home and more. Update your space with our beautiful line of strong and unique pivot doors.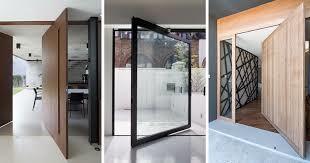 French doors
The French door installation services with our assistance can help you make sure you get the best door for your home's needs. A French door can add an elegant touch to a duel door design that gives you more space to integrate your exterior and interior space. Opening the outdoors or an interior bedroom with the help of French doors is still a beautiful and relaxing way to add a touch of luxury to your home.
Installation of French doors as an architectural attraction for your property. The style of the doors was commonly used in old-style houses and mansions, and the appearance of these doors is often associated with the same luxury.
If you are interested in adding French doors to your property today, contact us for more information. We will love to advise you!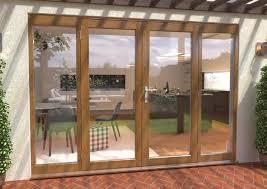 Folding doors
Folding doors can add a lot of elegance and use of patio areas. With a folding glass door, you can have panels that fold together to create an outdoor entrance from the patio or terrace to your home. We are specialized in the installation and tuning of these door and rail systems. Folding glass panels can be the perfect complement to your patio spaces, store entrances and more. We have a wide selection of folding doors that can be adapted to almost any type of property. With unique accents, glass styles and folding styles, you can get a low-profile look that will serve as a fantastic measure to open spaces on your property.
Talk to one of our representatives to get more information about our folding door installations.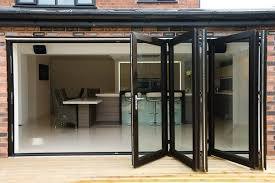 Commercial doors
Commercial door installations are our specialty. Our company can provide and install custom commercial doors for any type of industry. We can use special improved glass that is designed to resist forces and pressure at the industrial level. We can work to ensure that your property finally has the entry routes it requires for maximum efficiency and presence.
Our commercial door installations are the perfect touch for commercial spaces, large-scale shopping centers, restaurants, industrial properties and more. Whether you want to display your office space or finally have a large door that opens to the patio of your restaurant, we can offer you the best solutions. If you need more information call us right now and one of our consultants will answer all your questions related to commercial doors.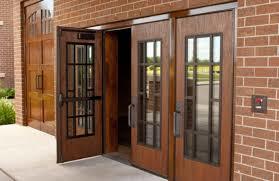 Automatic sliding doors
Automatic sliding glass doors are a staple of many commercial properties. Whether you go to the grocery store or leave a local medical center, you are likely to go through one of these doors without ever thinking about who designed it. We have more than 15 years of experience in the creation of automatic sliding door configurations that can be adapted to the needs of any establishment.
If you are looking for a custom door and opener that suits your location's needs, we are a team of engineers and installation professionals who can do the work for you. The automatic sliding glass doors that we can install will improve the appearance of your property and will lead to a better traffic flow in all your facilities. We will take all precautions and adapt the door according to your security and property needs. Contact as soon as possible to obtain more information related to our services of automatic sliding door installations.